Tag: prosumer
by IEBA on Feb.10, 2012, under Published Articles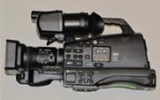 In an era of ever-shrinking HD cameras, cell phone HD, and DSLRs, you might ask, why would anyone need an on-shoulder HD camcorder? Is it the copious amount of I/O jacks? The ergonomics? Or the easy access to numerous features in a big camera sort of way that enamor the Panasonic AG-HMC80 to its target end users? Let's find out.
Read more at Streaming Media Producer.
by IEBA on Jan.24, 2012, under Published Articles

Panasonic has several camcorders with similar build, but different underlying core technologies — specifically, the AC160/130 and the HPX250. The key difference between them, respectively, is 4:2:0 MP4 GOP at 1920×1080 resolution and AVCCAM recording as high at 21Mbps, versus 10-bit, 4:2:2 independent-frame, 1920 x 1080 resolution AVC-Intra 100 recording. For those who find AVCHD sufficient, but want a full-on camcorder solution without additional workarounds needed compared to more consumer cameras, the AC160 is meant to fit in your hand.
Read more at Creative COW.
by IEBA on Jan.09, 2012, under Published Articles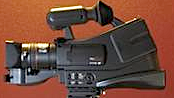 A physically similar follow-up to Panasonic's more professional AG-HMC80 AVCCAM, the AC7P uses the more consumer AVCHD format, loses a few ports, and drops $1,200 from the price tag, making the $1,300 (MSRP) AG-AC7 the least expensive actual on-shoulder camcorder you can buy. But what do you get?
Read more at Streaming Media Producer.