Tag: hdtv
by IEBA on Feb.10, 2012, under Published Articles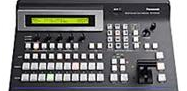 HD video mixers aren't cheap, but they do offer amazing functionality inside compact boxes. I put Panasonic's AV-HS400N through its paces during an awards ceremony. I found much to like, and a few minor issues, and look forward to technologies like this becoming more affordable in the years to come.
Read more at Streaming Media Producer.
by IEBA on Nov.25, 2011, under CLIENT VIDEOS, Non Profit
"Ava" Joel Shickman Children's Music Fund — IEBA.com 215-632-3283 – Dallas Video Production
When Music Together Dallas wanted to highlight the recipients of the Joel Schickman Children's Music Fund, they turned to Anthony Burokas to craft the videos. They would be shot documentary-style in the home of the recipients. In this case, Ava is a little one year old girl who has cystic fibrosis. The family was gifted with music therapy in the form of classes at Music Together Dallas. They received several entire seasons and this video was to highlight the effects of Music Together on the family and see the family use the music as part of their daily lives.
CLICK TO SEE MORE: (continue reading…)
by IEBA on Oct.11, 2011, under NEWS BITS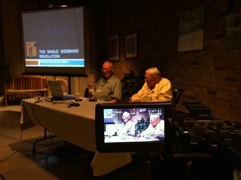 Anthony was called in to document a very special event where two of the three inventors of the most used mode of amateur radio today were to talk about the invention of Single Sideband Radio at the October meeting of the Richardson Wireless Club. It was a golden opportunity to hear how SSB was introduced to the U.S. Military by two who were directly involved with General Curtis LeMay, General "Butch" Griswold, and Art Collins! It was a packed house for the presentation by Forest Cummings and Warren Bruene.