ABOUT US
Inventiveness. Solutions. Experience.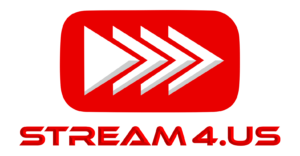 Stream4 is the latest brand to emerge from IEBA Communications. Stream4.us was created to serve the growing need for on-demand turnkey live-streaming services. Not just for big sporting events, or big corporate budgets any more. By leveraging the latest solutions Anthony tests & reviews regularly for Streaming Media, Stream4.us is now able to "go live" at a moment's notice, from nearly anywhere.
Leveraging multiple different solutions, with different technical capabilities, and different price points, Stream4.us is able to make anyone's live event look and sound 1000x better than if they tried to use their own cell phone. Higher quality video, clearer audio, multiple angles, graphics, titles, animations, and more, creates interesting media that keeps viewers engaged.
"Anthony is a consummate professional… His technical abilities are incredibly deep and, coupled with his problem solving abilities, he never fails to amaze with solutions and results."
— Michael Schweisheimer, President, Primitive World Productions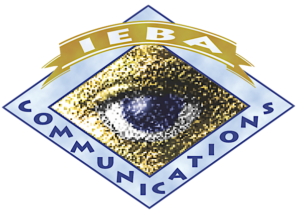 In 2016, Anthony began the groundwork that would culminate in the opening of Frisco's first television production soundstage – Frisco Studios.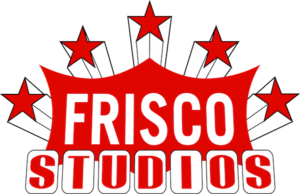 This purpose-built facility would be shared with a local magazine for print use, and serve the local business and creative communities.
Frisco's Studios' first regular production, a live-streaming Facebook entertainment magazine show was a partnership with the Frisco Association for the Arts. This innovative TV series took blew away their average viewership of around 200-800 Facebook views per live event, to deliver over 5,000 views per show, with some nearing 10,000 at last count. This explosive engagement led "Frisco Arts Friday Live" to be a Finalist in the DFW American Marketing Association's annual marketing awards.
Frisco Studios remains the exclusive solution for local area production needs.
"I have known and worked with Anthony for almost twenty years. He combines an expertise of the complicated technical equipment used in video production with a unique artistic creativity."
                   — Bob Terrio, President, Bob Terrio Creations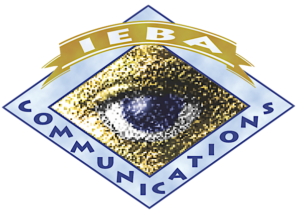 In 2011, Information Today, realizing the rapid growth in online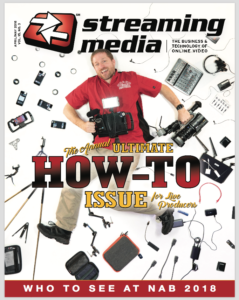 video delivery, shuttered EventDV magazine and transitioned the editorial staff to Streaming Media Producer. Anthony continued as Contributing Editor, conference speaker, and continues reporting on, and reviewing cutting-edge technologies for those in the OTT and production worlds. 
IEBA Communications has also created its own OTT channel for tech news, reviews, and gear testing. IEBAcom, on YouTube, is growing every day, and garnering accolades from viewers who directly report that it was the IEBAcom videos that guided their purchasing decisions.
IEBA Communications maintains clear disclosure, as well as a published review policy, so viewers are assured that they are not seeing a biased test or review. It really is the unbiased findings and experiences of a 20+ year broadcast television veteran presented to viewers.
"Anthony possesses a rare talent among production professionals– his balance of creative acumen goes hand-in-hand with his deep knowledge of video technology. And the end result for his clients is a production that perfectly fits the core needs of the client for that specific job."
— Layne Solheim, Executive Producer at VideoPros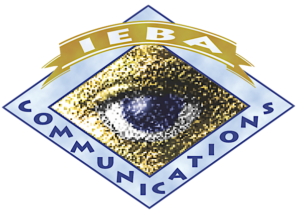 In 2009, IEBA Communications moved to Frisco, TX, a suburb of the rapidly-growing Dallas / Fort Worth metropolitan area to serve the vast number of corporate clients relocating to the area. With IEBA's decades of experience, the move was very natural and, in short time, Airbus, Keller Williams, Texas Instruments, JCPenney, Siemens, Trinity Rail, Lilly, Bell Helicopter, and others were relying on IEBA Communications.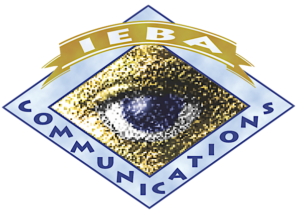 In 2005,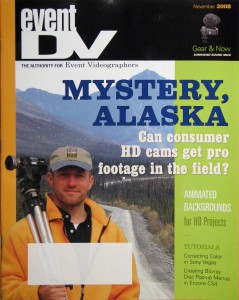 Information Today brought Anthony on board as one of the founding contributing editors when they launched EventDV Magazine. Anthony was handed the HD Today column to champion this "new" technology of High Definition video to event videographers long before it has been widely adopted anywhere. It's hard to believe but many thought it to be a fad and were reluctant to upgrade. But though regular, hands-on demonstration of the benefits, the discussion of whether to move to HD or not soon became moot. Everything was HD. 
"Anthony is a recognized, respected and outspoken technology leader in the digital video market."
— Jan Ozer, Contributing Editor "EventDV Magazine"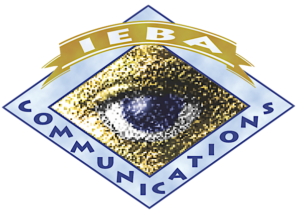 In 2005, Merck & Co., Inc. tapped Anthony Burokas to oversee their media creation in their E-Learning and Training facility just outside Philadelphia. There Anthony oversaw all aspects

of production– producing, directing, editing, and online interactive delivery. 
"Anthony is an expert manager. I've worked with him on several projects throughout the years. He worked closely with me to gain an understanding the result that I was looking for and used his creativity to create corporate videos that exceeded my expectations."
— Kelly DeTommaso, Manager, Global Curriculum Development Team at Merck & Co., Inc.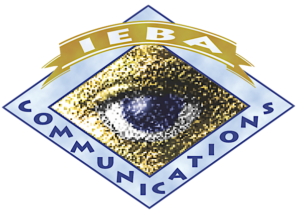 Starting in 1997, Anthony became an Associate Producer of the nationally broadcast cooking series 

Flavors of America. This included roles such as overseeing multiple post production crews and as many as 60 episodes being cut for both public broadcasting and commercial broadcast. Anthony oversaw production in over a half-dozen different studio-type setups, as well as location shooting both in the United States and Internationally. In 2005, the series became Healthy Flavors to reflect the nation's interest in eating healthier and continued its impressive ratings run nationwide. 

"Anthony provides our company with sound advice and services that we can depend on. Our migration …would have unapproachable and extremely risky without his strategic vision."
— James Davey, Executive Producer  Flavors of America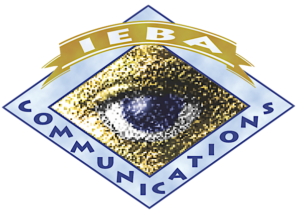 In 1995, IEBA Communications produced the four month,

on-location Alaskan outdoor adventure series, Wilderness Adventures Off The Beaten Path. Whether it was hanging off ice glaciers, or 14 days on a river rafting boat, Anthony directed multiple cameras, and produced a series with an energy that keeps this series stocked on store shelves today.
This was back in an age when cameras were 20 pounds and used batteries that lasted a half hour. They came in one size and that had to be carried on your shoulder. So overcoming the incredibly diverse challenges that an Alaska adventure series presents is testament to the incredible production savvy at IEBA Communications.