Live Events with the iPad3 Mobile Video Production Platform.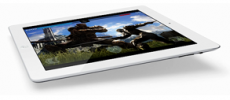 Apple's New iPad 3 is making quite a splash. Several key features really play out to the benefit of media producers for whom ultra-fast turnaround is paramount. With the latest processing horsepower and the latest version of iOS iMovie a lot of computers are going to be left collecting dust with this.
Read more at VideoUniversity.