ARTICLE: "What is" Live Switching?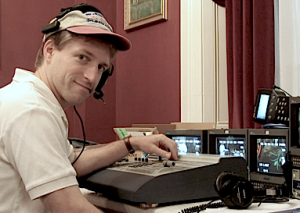 Streaming Media Producer kicks off its "What Is…?" series tackling essential topics in the streaming media production world with a look at live switching by Anthony Burokas – a 20 year veteran of multi-camera production. In this article, he touches on the differences between switching and mixing, assembling the components and crew of a live switch, and the basics of "punching" a multi-camera show or event for live delivery.
Live switching is something we take for granted every time we watch a TV program. If it's an episode of serial TV, we expect the camera angles to change while the action appearing on screen continues in a fluid manner. We expierience the action on screen via a mix of wide shots, close-ups, 2-shots, reaction shots, and so on. Read more of this 4-page article at Streaming Media Producer.